About Me
I am a systems researcher with interest in designing, building and evaluation of cloud-scale-systems. My research focuses on efficiency of multiplexing bare-metal servers at-scale in a multi-cloud environment. Currently, I am building a multi-provider cloud that uses market based economics models for resource allocation within a co-located data-center.
I have over 7 years of experience managing 24/7 critical IT-infrastructure for clients in Banking, Government and Research sector in India, Singapore and the USA.
Systems designed as a part of my research
HIL is a fundamental new layer in the data-center designed to isolate and allocate bare-metal servers between different provisioning systems (eg, SLURM, OpenStack, Spark etc)
HIL lets you allocate and deallocate hardware resources elastically that can be provisioned to deploy software using any provisioning system of your choice. HIL is
Secure: Nodes are network isolated and ownership managed by HIL.
Compatible: OpenStack Ironic, MaaS, Foreman, BMI, etc
Extensible: Driver based models for switches and authentication system.
Switches: Dell, Cisco, Brocade, Juniper.
Services: Keystone authentication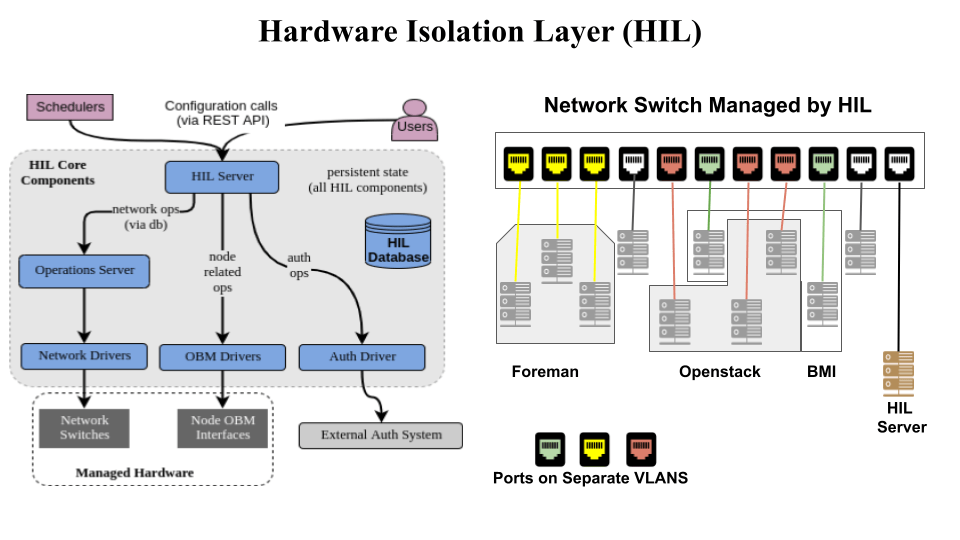 More Projects coming soon
Will add more projects shortly.
All systems are designed as micro-services using opensource technologies that can be extended or/and modified to suite specific purposes. Note - All systems were built as a team effort in collaboration with others.
Education
Boston University
Ph.D. Candidate
Computer Engineering
Advisor - Prof. Orran Krieger
2014 - 2021 (Expected)
USA
Thesis Prospectus: Bare-metal Marketplace at the bottom of the cloud
Systems Researcher: Mass Open Cloud
Project Mentor: Project based approach towards teaching agile methodologies, test driven development and principles of microservice architecture.

EC 528 Cloud Computing: A Baremetal Marketplace, team of 4 graduate students
EC 500 Cloud Computing: Integration of Quads with HIL. team of 5 graduate students
EC 528 Cloud Computing: Auditing as a Service, team of 4 graduate students

Teaching Assistant:

CS103: Introduction of Internet Technologies and Web Programming
CS111: Introduction to Computer Science - I (Python programming course)
EC440: Introduction to Operating Systems
Nanyang Technological University, Singapore
M.S. Information Systems
2008 - 2010
Singapore
Masters Thesis: Modifications for the Knowledge File System (KFS) for Personal Information Management (PIM) on Mobile Devices
L. D. College Of Engg., Gujarat University
B.Engg. Rubber Technology
1999 - 2003
Ahmedabad, Gujarat, India
3 Gold Medals
11 Merit Certificates for scoring highest per subject.
Precetex Award for best overall academic performance, including best seminar and best final year project
Publications
Amin Mosayyebzadeh, Apoorve Mohan, Sahil Tikale, Mania Abdi, Nabil Schear, Trammell Hudson, Charles Munson, Larry Rudolph, Gene Cooperman, Peter Desnoyers, Orran Krieger "Supporting security sensitive tenants in a bare-metal cloud ", USENIX Annual Technical Conference (ATC 19), 2019
Apoorve Mohan, Ata Turk, Ravi S Gudimetla, Sahil Tikale, Jason Hennesey, Ugur Kaynar, Gene Cooperman, Peter Desnoyers, Orran Krieger "M2: Malleable Metal as a Service" IEEE International Conference on Cloud Engineering, IC2E 2018
Amin Mosayyebzadeh, Gerardo Ravago, Apoorve Mohan, Ali Raza, Sahil Tikale, Nabil Schear, Trammell Hudson, Jason Hennessey, Naved Ansari, Kyle Hogan, Charles Munson, Larry Rudolph, Gene Cooperman, Peter Desnoyers, Orran Krieger "A secure cloud with minimal provider trust" 10th {USENIX} Workshop on Hot Topics in Cloud Computing (HotCloud 18), 2018
Jason Hennessey, Sahil Tikale , Ata Turk, Emine Ugur Kaynar, Chris Hill, Peter Desnoyers, Orran Krieger, "HIL: Designing an Exokernel for the Data Center." In Proceedings of the Seventh ACM Symposium on Cloud Computing, 155–168. SoCC 2016
Turk Ata, Ravi S. Gudimetla, Emine Ugur Kaynar, Jason Hennessey, Sahil Tikale, Peter Desnoyers, Orran Krieger, "An Experiment on Bare-Metal BigData Provisioning" USENIX HotCloud 2016
Tikale Sahil, Mike Reavey,Laura Kamfonik, Quentin Li, Ian Denhardt, Jason Hennessey,and Orran Krieger. "Recursive Hardware-as-a-Service (rHaaS) and Fast Provisioning", Poster presented at Graduate Research Symposium 2015,
Experience